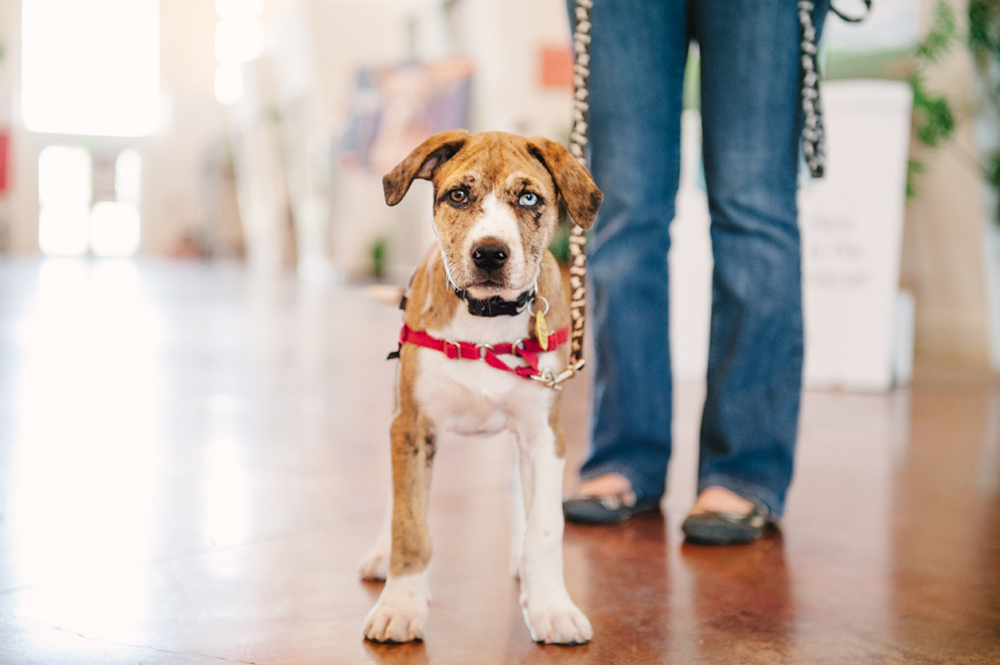 The Academy of Dog here at HSSC is a series of classes for humans and their dogs.
The methods you will learn in our classes are fun, humane and stress-free for both you and your dog. By taking small, easy-to-follow steps and using positive reinforcement, you and your pup will learn to work together, enhancing your communication and strengthening your bond. The classes use science-based techniques, always with an eye to the unique ways that you and your dog learn.
The Academy offers a broad curriculum for all levels of experience, from puppy kindergarten to canine university. Class descriptions below will help you find the right learning environment for you and your dog.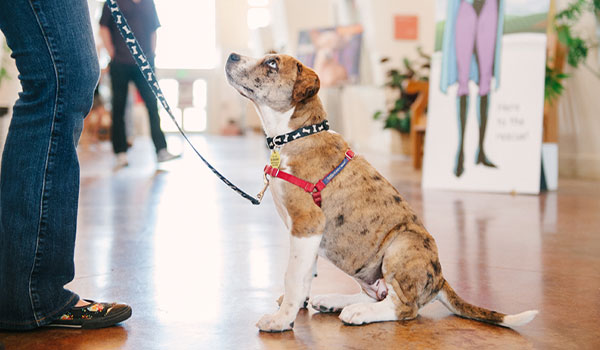 Pawsitively Puppies
(For puppies four months and younger)
Start out on the right paw with a puppy class that focuses on the puppy/parent relationship. Pawsitively Puppies classes are stress free and make learning fun. You will use games and positive reinforcement to help your pup develop into the great companion you know he or she can be.
(Online, on-demand): This 60-minute online orientation introduces you to common issues of socialization and puppy development, such as housetraining, teething, chewing, equipment and much more, preparing you for classwork ahead.
Completing the Orientation is required before enrolling in the Kinderpuppy class.
(4 weeks): A safe and fun learning environment for you and your puppy. Your pup will develop important socialization skills with other pups and their humans. Through games and easy exercises, you will develop basic skills such as sit, come, go-to-mat, and beginning leash-walking.
Prerequisite:  Orientation
(4 weeks): During Covid times, social distancing makes it difficult for pups to socialize with other dogs and humans. Since early socialization is key to your dog's well-being, the Academy has devised this special class. Drop off your pup for supervised play with other dogs, go do an errand or get a cup of coffee, and then come back forty-five minutes later to pick up your tired, happy pup.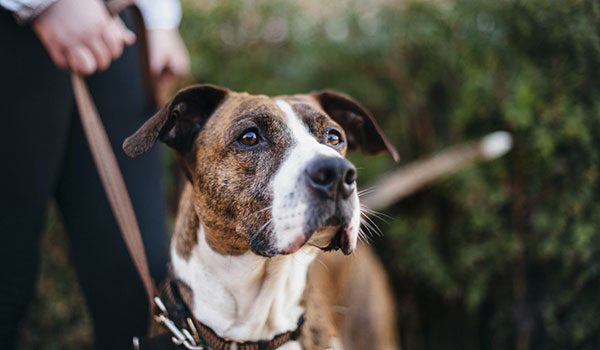 School of Pawsitive Rewards
(For dogs five months and older)
Want to take your best friend out to coffee or stroll around in public places with ease? Enroll in this series of classes, in which you and your dog will build your relationship and enhance your communication. Learn new skills, fine-tune behaviors you have already learned, and then take these lessons into real life situations.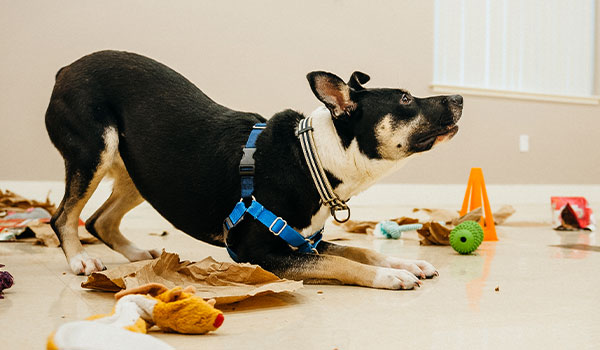 School of Pawsitive Electives
(For dogs five months and older)
HSSC's Academy of Dog also offers alternative and elective classes for the sensitive or advanced pup.
Does your dog pull and bark and react to other dogs? Then Reactive Rover may be the perfect solution.
Have you and your best pup completed The School of Positive Rewards? Now that you both have a solid foundation it's time to try out some other fun classes.
Are you looking for more fun activities to do with your dog? We have the class for you!
Classes and workshops are added periodically, so check back often!
(6 WEEKS): Compassionately attuned toward dogs who are reactive to or fearful of other dogs (not appropriate for dogs who are fearful of humans). Guardian and dog will learn skills to help their dog make better choices when faced with dogs they are fearful of or reactive to. Learn evasive maneuvers, attention exercises, body language, and leash management skills. Help your dog learn to be more attentive to you and confident in uncomfortable or difficult situations.
(6 WEEKS): Sharpening Skills. For dogs that are fearful of or reactive to other dogs (not appropriate for dogs who are fearful of humans). Continue learning additional skills to help your dog make better choices when faced with difficult situations. Curriculum can be adjusted to meet individual needs.
Prerequisite: Reactive Rover 1