Animal Adventure Winter Camp!

Are you excited for an un-BEAR-ably good time? FELINE tired of sitting around? Looking for something a-MOO-sing to do? Then get your paws, claws and fins off of your mouse and come to our Animal Adventure Winter Camp!
In this educational camp, that is anything but BOAR-ing, you will explore many animal-related career opportunities, meet cool cats, dashing dogs, raucous reptiles, happy horses, gallivanting goats, sharp sheep and many more four legged friends! Our camp offers socialization with shelter and farm animals, arts and crafts, games, and educational presentations from our amazing staff at the Humane Society of Sonoma County. Learn how to communicate with cats while you read them a book, hang out with some reptiles, pet and feed farm animals, watch a dog find a treat, learn how to approach a dog and enjoy many more pawsitively wonderful activities!
Thank you for your interest in our classes, we hope to be able to add more in the future! Your donations help enable us to offer these important educational opportunities to the children of our community. Consider making a donation and help us expand our program! Thank you for your support! If you are signing up for our wait list, please put your name down one time on the waiting list – if you want more than one session, please pick no more than two. Thank you!
ANIMAL ADVENTURE WINTER CAMP
SESSION 1, Ages 7-10: 12/27, 12/28, 12/29
SESSION 2, Ages 8-11: 1/3/24, 1/4, 1/5
TIME: 9am – 3pm
COST: $250.00
TICKETS GO ON SALE 11/15/23 AT MIDNIGHT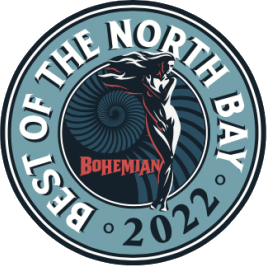 Best Day Camp
Best of the North Bay 2022
The Bohemian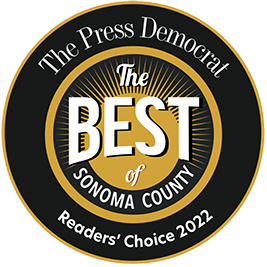 Best Summer Camp
Best of Sonoma County Readers' Choice 2022 & 2023
The Press Democrat
Session 1 – Dec. 27 – 29
Details
Price
Qty
Camp - Santa Rosa Winter Session 1: Dec 27 - 29
$250.00

(USD)

Goes On Sale




November 15, 2023
Session 2 – Jan. 3 – 5
Details
Price
Qty
Camp - Santa Rosa Winter Session 2: Jan. 1 - 5
$250.00

(USD)

Goes On Sale




November 15, 2023
Are you a First Responder or Military Veteran?
Thanks to the generosity of the Latham Foundation, we have a very limited supply of scholarships for families of Military Personnel, Veterans and First Responders. Learn more about our Winter Camp Scholarship here.