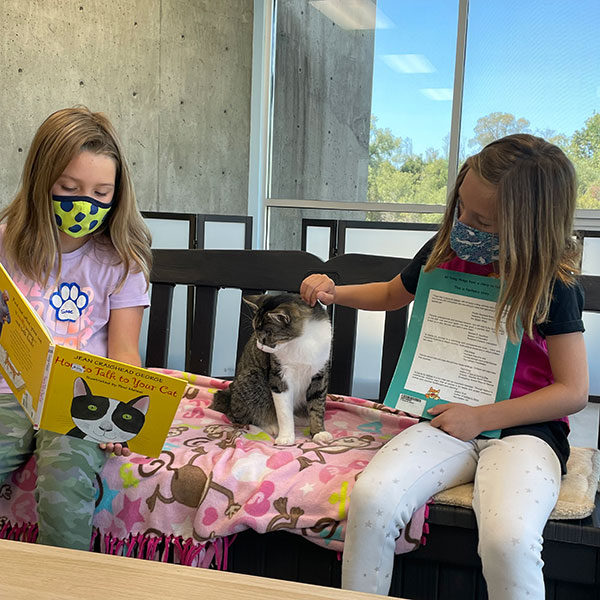 Animal Adventure Camps in Healdsburg!
ABOUT
Meet dogs, cats, reptiles and other animals!
Participate in educational presentations from animal experts including a Registered Veterinary Technician, Cat Behavior Expert, Animal Control Officer, Animal Care Technician, Intake Coordinator, Shelter Manager and more!
Enjoy our Animal Assisted Therapy Dogs!
Read to our awesome shelter cats!
Make toys and other enrichment items for our shelter animals to enjoy!
Play fun games!
Learn about dog and cat body language, the proper way to approach a dog, and what animals need to live a safe and happy life!
IMPORTANT
Due to the popularity of our camps, we ask that campers limit their enrollment to one session, to allow other campers the opportunity to attend. All sessions have the same content.
Please put your name down one time on the waiting list – if you want more than one session, please pick no more than two. Thank you!
Animal Adventure Camp: Healdsburg Campus
Week of 7/11 | 9am – 3pm | Ages 7-11
Animal Adventure Camp: Healdsburg Campus
Week of 7/18 | 9am – 3pm | Ages 7-11