Thank you for your interest in volunteering!
General Volunteer Requirements
You must be 18+ and out of high school for the general Volunteer Program. For students 18 and younger we have Youth Volunteer Opportunities.
We kindly ask that you commit to a minimum of 6 months volunteering with us.
For more information, please call us at (707) 542-0882 x201 or email Katie McHugh, Volunteer Coordinator at kmchugh@humanesocietysoco.org.

Q: Are there requirements to be a volunteer?
A: We do have some general requirements:
You must be at least 18 years old and no longer in high school to volunteer in the shelter volunteer program (if you are under 18, contact our Humane Education Dept).
We request that you have an email address and are able to access email and notices via the internet. You are welcome to use the volunteer center computers to access your email for HSSC information and notifications.
You must be able to work independently with little to no staff supervision. You must be able to read, comprehend and comply with all procedures and protocol, and stay up to date by reading all communication (newsletters, updates, emails, notices and posted signs).
We ask that you are able to commit to a minimum of 2 hours a week for at least 6 months. Dog walking volunteers must commit to one scheduled shift per week for at least 6 months.
You'll need to attend a General Volunteer Orientation and submit a waiver before you begin as a volunteer. General Volunteer Orientations are generally held once a month. You will be notified of the next orientations by email once we receive your application.
Please be able to squat, bend, twist, lift or stand for periods of time when working directly with the animals.
You'll need to possess strong customer service skills and the ability to write and communicate clearly, since all volunteer positions work directly with the public, staff and other volunteers.
Please be a team player, and share our mission:
Ensuring every animal receives protection, compassion, love and care. 
Q: Does the Humane Society have volunteer opportunities for groups?
A: Yes. Our group opportunities are project-based. If you have a group that is interested in volunteering at one of our facilities for a project, please contact Katie McHugh.
Q: Does the Humane Society have community service hour volunteer opportunities?
A: Yes. We have community service opportunities for college credit, as well as court referral hours needed. Court referral community service goes through the Volunteer Center of Sonoma County – please contact them here and let them know you'd like to be placed with the Humane Society. For college academic service hours, contact Katie McHugh.
Q: Is there a dress code?
A: We require that our volunteers wear long pants, close-toed shoes, and shirts with sleeves when working with animals. Volunteers working with customers must be dressed neatly. Please no offensive logos or slogans on T-shirts. For safety reasons, we do not permit volunteers to wear shorts, flip flops, tank tops, or bare midriff shirts. You will receive a nametag, which we require volunteers to wear on their shifts. You can also purchase a volunteer t-shirt.
Q: Do I have to volunteer a certain number of hours?
A: We require our volunteers to make a commitment of 2 hours per week for at least 6 months. (Note: dogwalkers are required to do two 2-hour shifts/ week for the first few months). This ensures that the volunteers have time to go through all the training, have a good understanding of shelter policy and procedures, and also ensures the well-being of the shelter animals through consistent care.
Q: When can I volunteer?
A: Once you have attended the General Volunteer Orientation and required training for the positions you are interested in, you will be placed on a schedule and can start volunteering! We welcome volunteers every day of the week and weekends during our open hours. Hours vary within department. Events and Outreach volunteer positions are generally on weekends and occasional weeknight evenings. You will learn of all opportunities at the orientation.
Q: Can I volunteer for the shelter at any other locations?
A: We have volunteer opportunities at our Hwy 12 shelter location in Santa Rosa, as well as our Healdsburg shelter! We also have several off-site events for you to participate in throughout the community as an Outreach volunteer.
Q: Are there any costs associated with volunteering?
A: We currently do not charge a volunteer fee (this may change) but the t-shirts are $25 to purchase.
Q: Can I volunteer in multiple departments?
A: Yes you can, and many of our volunteers do! We encourage our volunteers to be active in more than one department if they have the time and interest, as it provides a richer volunteer experience.  We do recommend that you pick one position at a time and get familiar with the time commitment and duties involved before adding on additional training. You will hear about all the options when you come to the General Volunteer Orientation.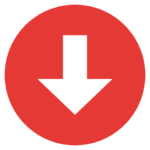 Volunteer Opportunities
Please click on the location where you would like to volunteer to see the available volunteer positions.