Team Building with Furry Friends!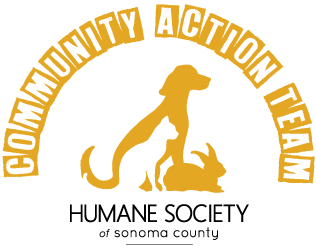 Our Community Action Team distributes free pet food and pet supplies to local pet owning community members in need of a helping hand (or paw!). Donations to this program are always needed and vital to help keep our shelves stocked, and this important safety net service going!
If you'd like to know how to sponsor our Community Action Teams Pet Food Pantry with a volunteer team day, please reach out to our Community Engagement Manager Nina Caputo at ncaputo@humanesocietysoco.org – to learn more about our Pet Pantry please visit:  humanesocietysoco.org/owner-support/pet-food-pantry/. We are currently booking volunteer days for fall 2023, we look forward to working with you to create a great experience for you and your team!
Pet Food Pantry Partners Volunteer Team Days!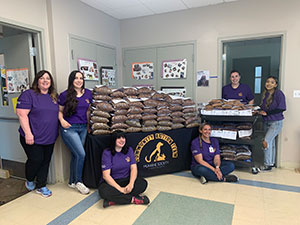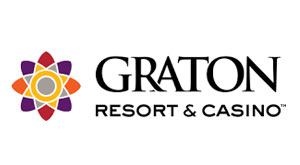 Our fabulous friends from Graton Casino worked super hard bagging hundreds of pounds of pet food for our Pet Pantry and also helped transform our play yard's landscaping by pulling weeds and distributing mulch. They accomplished so much in their few hours at the shelter and we are so grateful for their hard working, animal loving volunteer team!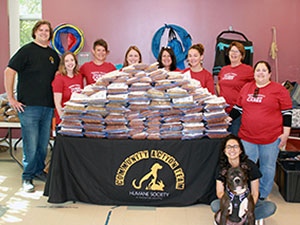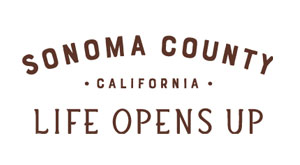 We want to thank our new friends and partners at Sonoma County Tourism! As part of their celebration of National Travel & Tourism Week, a Sonoma County Tourism Cares event was held at the Humane Society of Sonoma County's Santa Rosa campus. Learning that our pet pantry shelves were empty, they purchased 418 lbs. of pet food which their volunteers divided into small Ziplocs for distribution at one of our Community Action Team events.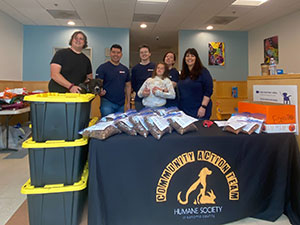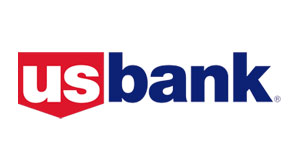 Thank you to the amazing team at US Bank for dedicating their volunteer day to help replenish our pet pantry!  US Bank purchased the food for their team to divide into smaller, more portable bags for our Community Action Team to distribute at their June 10th event. We are so grateful for your donation of time and food for pets in need!