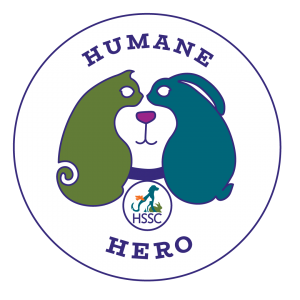 We are incredibly lucky to have so many wonderful people in our community who are inspired to help the animals. They bring us amazing donations of food, supplies, and funds gathered from all over and anywhere they can. Many even donate their personal time! They are amazing advocates for the animals and HSSC, so we want to give these Humane Heroes the very special shout outs they deserve!!
Scroll through the photos to see what makes these wonderful individuals our #humaneheroes!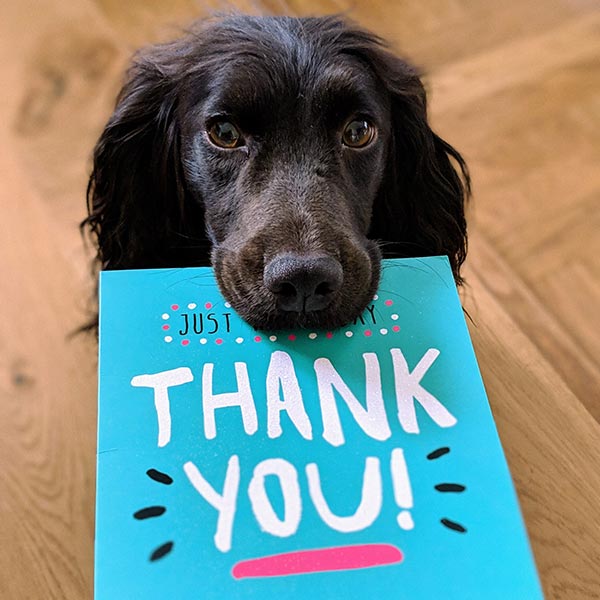 Thank you to all of our amazing supporters!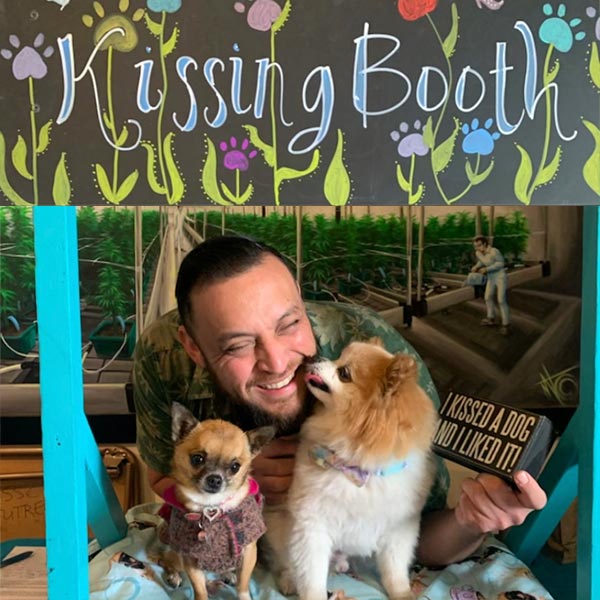 A big thank you to our friends at Mercy Wellness for inviting us to take part in their Take the High Road celebration. We had a blast providing some furry fun with our Animal Assisted Therapy dogs and Famous HSSC Kissing Booth! We were blown away by the generosity of Mercy Wellness and their patrons for their donations towards the lifesaving care HSSC provides! Thank you Mercy Wellness for being such wonderful community partners and friends of HSSC. Pictured is Mercy Wellness COO, Ray, enjoying some Elvis and Bebe kisses!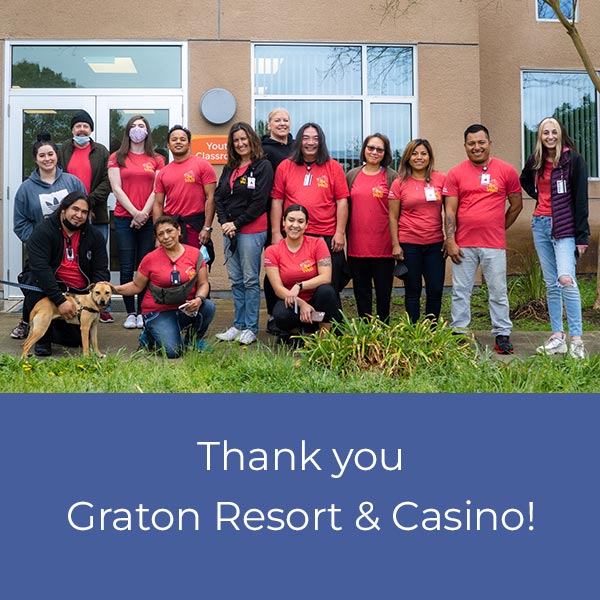 Some fabulous employees of Graton Resort & Casino recently visited our Santa Rosa shelter for their Volunteer Team Day! This fantastic group of people helped us tremendously by clearing out the landscaping in our dog play yards and they even baked yummy treats for our shelter pups! We are so thankful for their help and had a great time introducing them to some of our shelter animals! Thank you so much to the whole Graton Casino Team!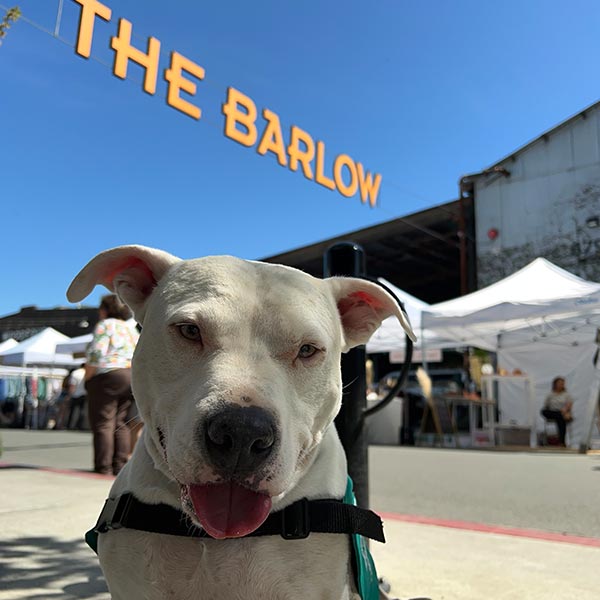 Thank you to Head West and the Barlow for supporting HSSC! We kicked off the season with a bang at the Barlow with our HSSC kissing booth, promoting our programs and providing information to the public! Thank you to everyone who stopped by the booth to say hello, or to get a smooch from a pooch! We love being part of Head West and are always so happy to see so many members of our community coming out to support! We will be back June 11th – we look forward to seeing you there!!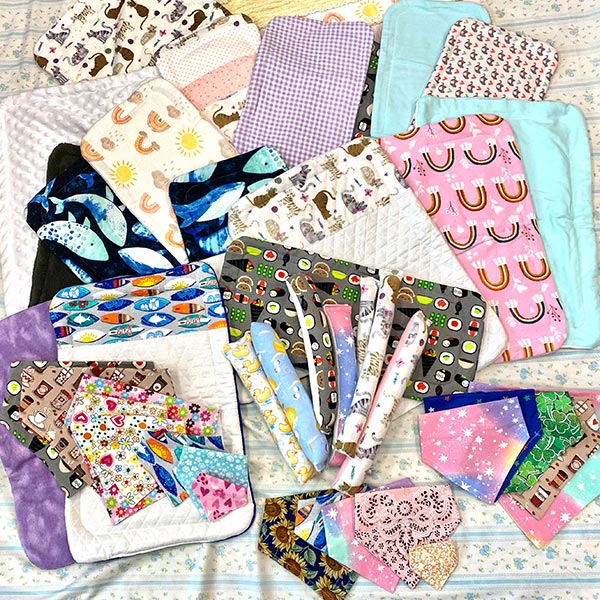 Julie Peterson is very talented with a sewing needle! And she has once again blown us away with her amazing handmade donations! She created kicker toys and cat mats for our shelter cats as well as bandanas to spruce up our shelter pets. Her compassion and care for the animals truly shines through her amazing handiwork. Thank you so much Julie!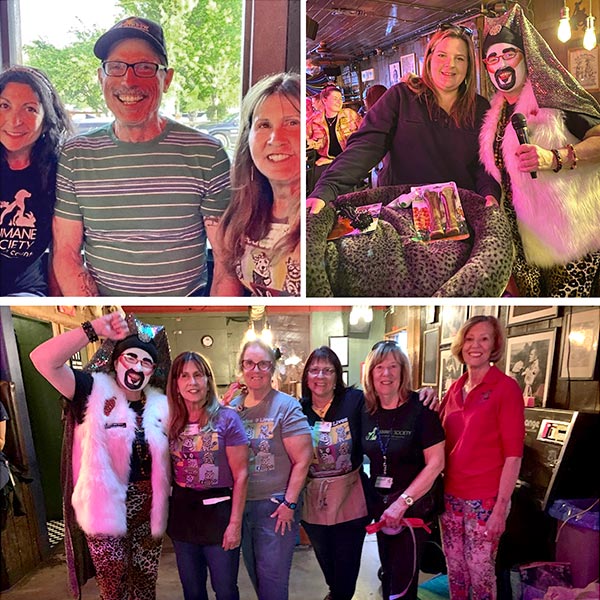 We had a blast at the Rainbow Cattle Company for their Give Back Tuesday event benefitting HSSC! There were fun raffles, a delicious Italian dinner from Main St. Bistro and Smart Pizza, and special guest Sister Scarlet of the Russian River Sisters of Perpetual Indulgence! Our amazing volunteers hosted a fabulous evening of fundraising fun! Thank you so much to the Rainbow Cattle Company for having us for such a special event!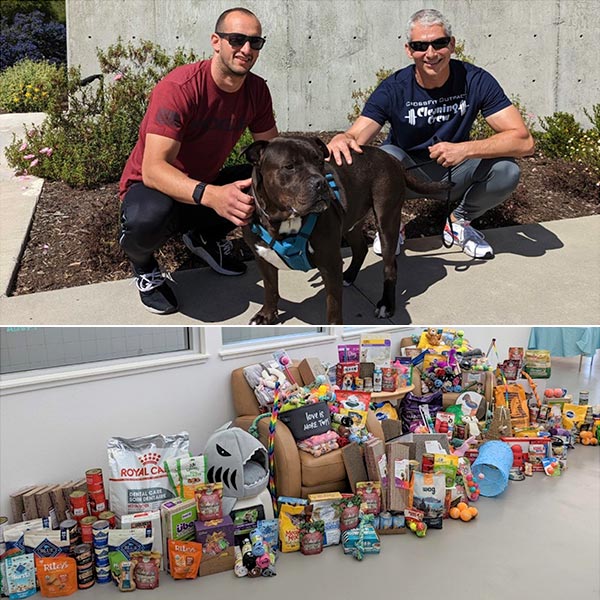 Crossfit Outpace, a local Windsor gym, wowed us with their five-week donation challenge!! They definitely went BIG when they chose HSSC for their 2022 challenge, and we couldn't be more thrilled! They dropped off a large donation of animal supplies (food, treats, toys, and bedding for our cats, dogs and small companion animals). In addition to this amazing donation, Alex and Jim came by the Healdsburg shelter to drop off a generous check! They even got to meet our sweet pup Phillip! Thank you Crossfit Outpace for being such amazing community partners!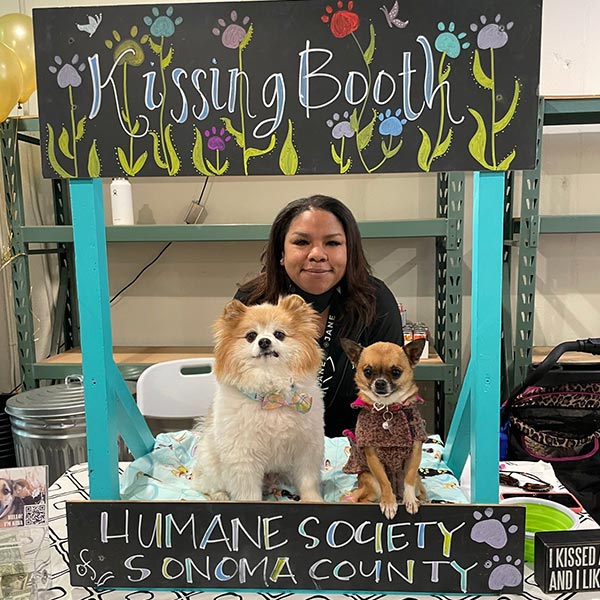 Thank you to our fabulous community partners at Jane Dispensary for hosting our HSSC kissing booth during their 4/20 Back To Our Roots celebration! We had a fantastic time with Volunteer Pups, Elvis and Bebe who dished out puppy kisses for tips!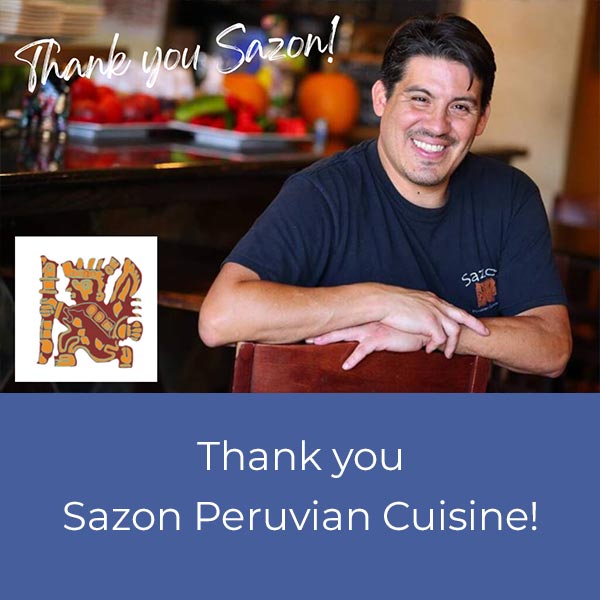 Sazón Peruvian Cuisine hosted a Dine and Donate to benefit our shelter animals. They very generously donated a percentage of sales from for the day and we are so incredibly grateful! Thank you Sazón for being such fantastic community partners!!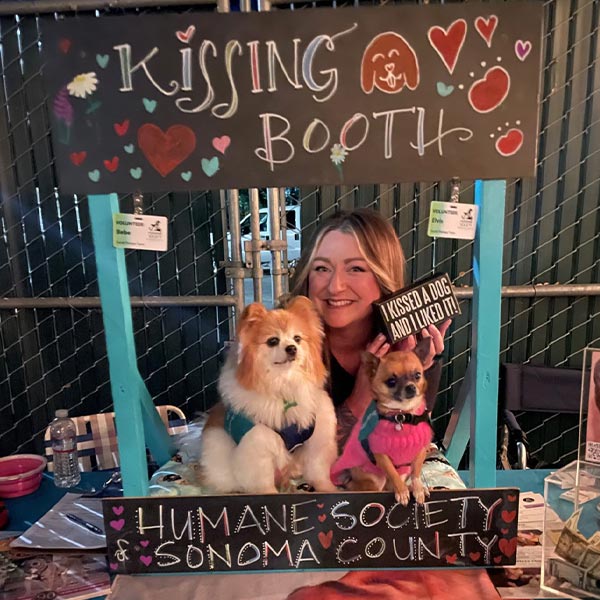 We are so honored for Juncture Tap Room for inviting us to Gidget's Celebration of Life Fundraiser. Gidget was sweet pup who was adopted from HSSC long ago, and went on to live a beautiful life! She spent her days cruising around the lobby and working alongside her parents at Hammond Autowerks – then in her spare time she would hang out right next door at Juncture Taproom & Lounge where she became the unofficial mascot! We are incredibly humbled by their donation towards HSSC's life saving care. Thank you Juncture Tap Room for your generosity!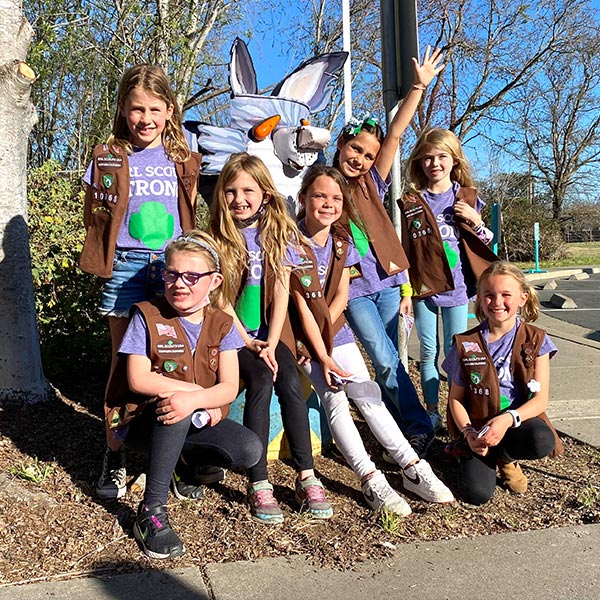 Thank you to Girl Scout Troop 10368 for coming and visiting the animals at HSSC! We had a blast showing you around the shelter and introducing you to some of our favorite animals! We see the next generation of animal advocates in all of you!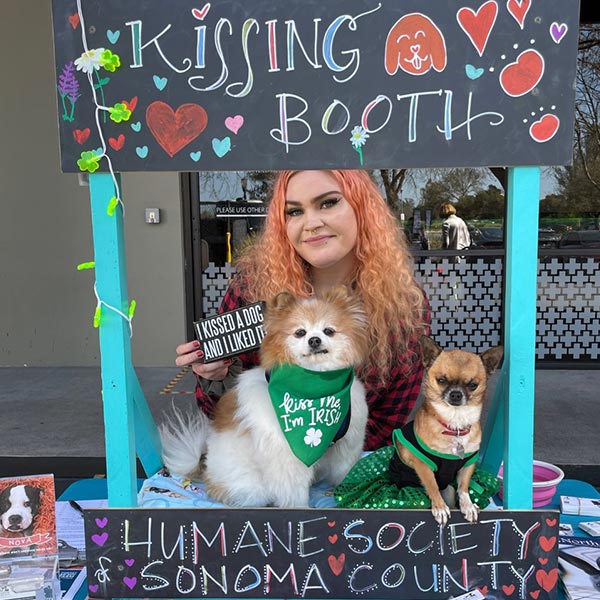 Thank you to our friends at Mercy Wellness for making this St. Patrick's Day a lucky one! Not only did we have a blast dishing out dog kisses with our HSSC kissing booth – but Mercy Wellness helped us raise funds for our fuzzy friends with our donation bins throughout the day! We're so thankful for their generosity and animal loving spirit!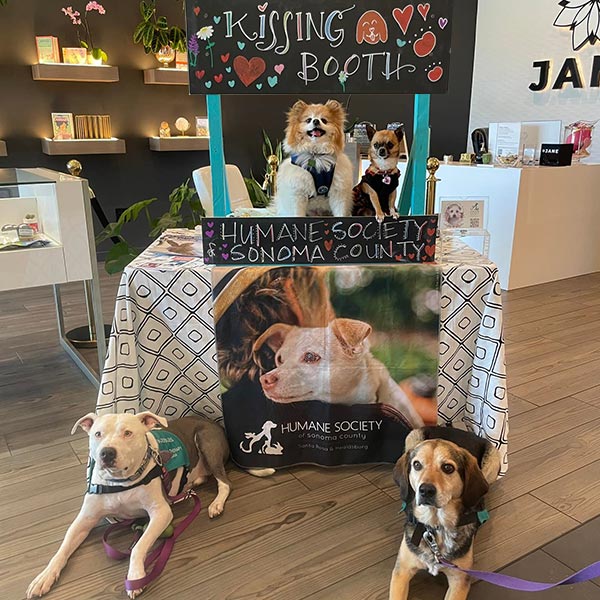 A Big Thank You to our friends at Jane Dispensary for hosting our kissing booth during the Harla Demo! And thank you Harla for donating 100% of their proceeds during the event!! We are beyond grateful for your generous animal loving spirit!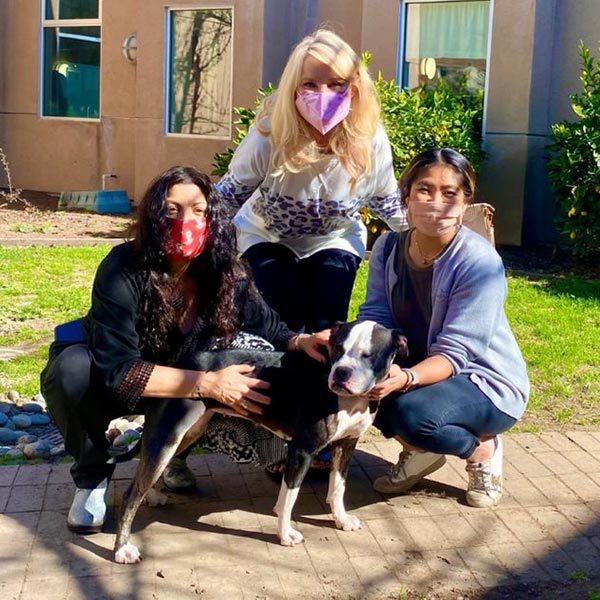 Our new friends, Waverly and Jan @ Nothing Bundt Cakes, stopped by to treat our hardworking staff with their delicious and lovely bundtinis! We are excited for future partnership opportunities with our new friends! After a tour of the shelter, we capped off their sweet visit with lots of gushy kisses from Nova. ❤ If you haven't tried them yet, their bundt cakes come in a variety of sizes scrumptious flavors! Check them out here:   https://www.nothingbundtcakes.com/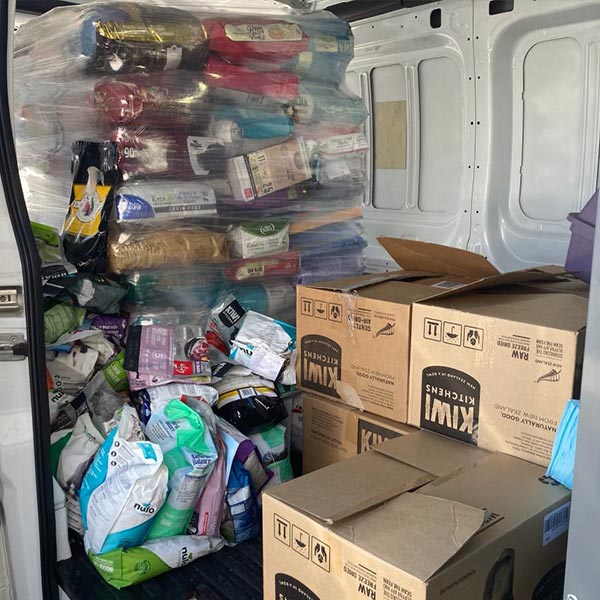 We received our quarterly donation of food and pet supplies from Pet Food Express, this incredibly large donation will go a long way towards helping our shelter animals and the animals in our community through our Pet Food Pantry! Thank you again Pet Food Express!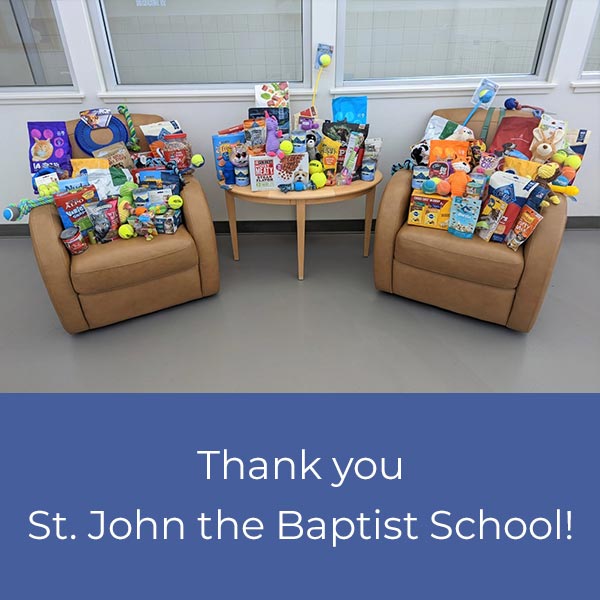 The wonderful students at St. John the Baptist School in Healdsburg collected a very large donation of pet food, dog and cat treats, collars and toys for our shelter pets! We were blown away by the generosity of these kids! Big thanks to all the students for their compassion and support!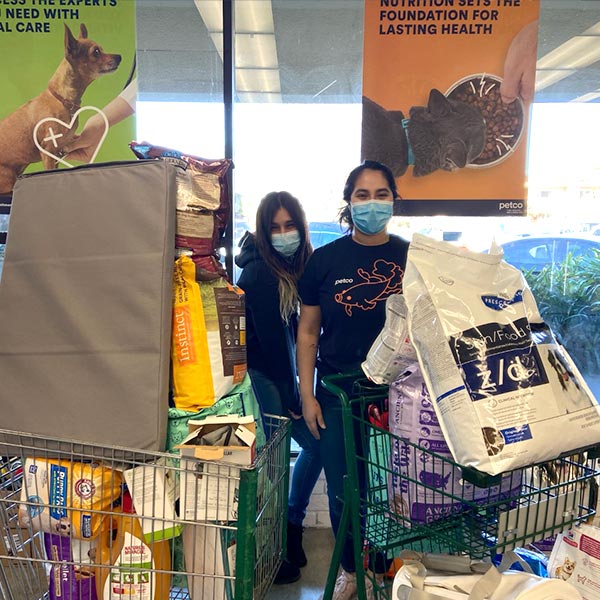 A huge THANK YOU to Unleashed by Petco on Yulupa Ave in Santa Rosa. They called us up and said they had a big donation for the shelter – one of our amazing volunteers drove right over to pick it up! We were blown away at all the amazing supplies they donated for the animals! Thank you for being such wonderful community partners!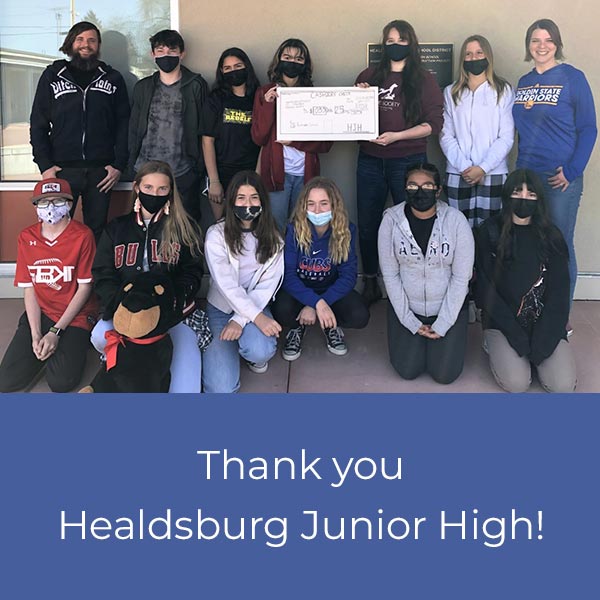 The amazing students at Healdsburg Junior High selected the Humane Society as the recipient for this year's coin fundraiser. In just one month they raised over $1,000 for the animals at the Healdsburg shelter!! It's always wonderful to see the next generation so passionate about the animals in our community! Thank you Healdsburg Junior High for your wonderful generosity!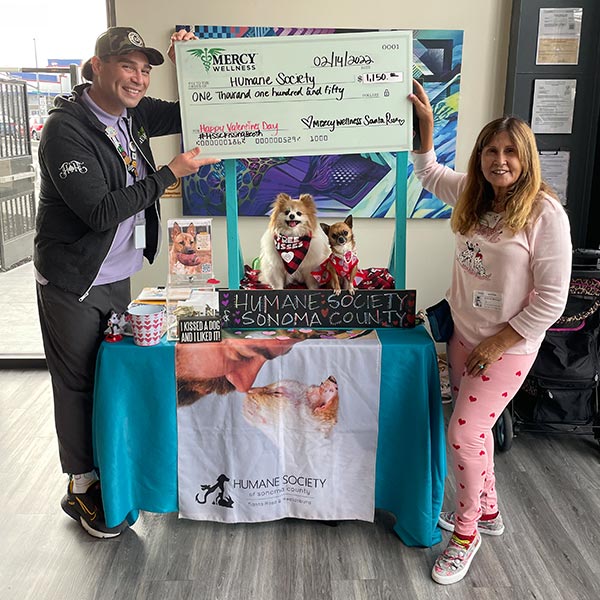 Thank you Mercy Wellness in Santa Rosa for making this Valentine's Day a special one. Not only did we have a blast dishing out dog kisses with our HSSC kissing booth – but Mercy Wellness helped us raise over $1,000!! We're so thankful for their generosity and animal loving spirit!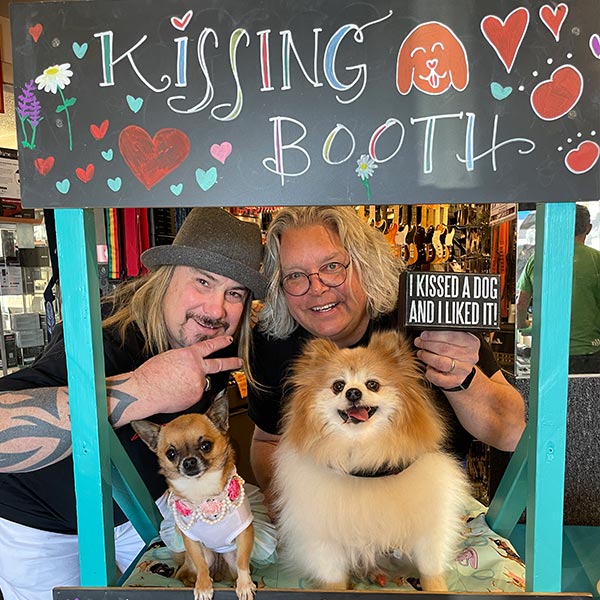 Every year Loud and Clear Music hosts their Tune It Up Help A Pup fundraiser where they replace customer's guitar strings for donations to HSSC! While people waited for their guitars to be re-strung they got sloppy kisses from our HSSC kissing booth pups! Thank you Loud and Clear we are so grateful for your awesome partnership!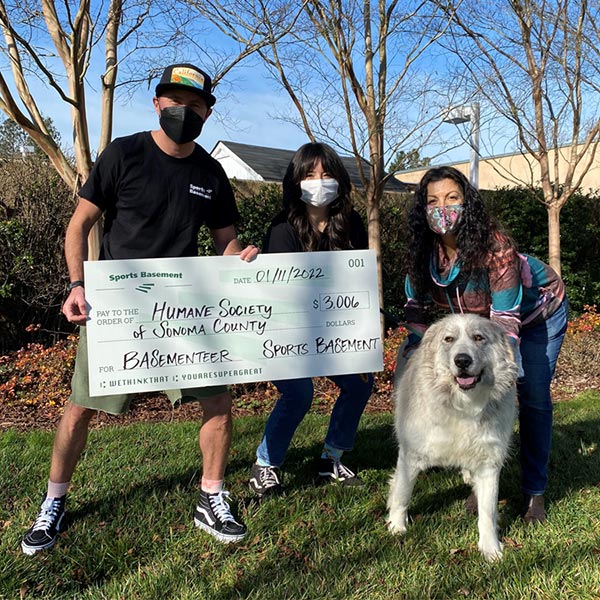 Sports Basement and their community- oriented Basementeer program raised HSSC over $3,000!! Thank you to Ian and Sports Basement we're so grateful for your partnership!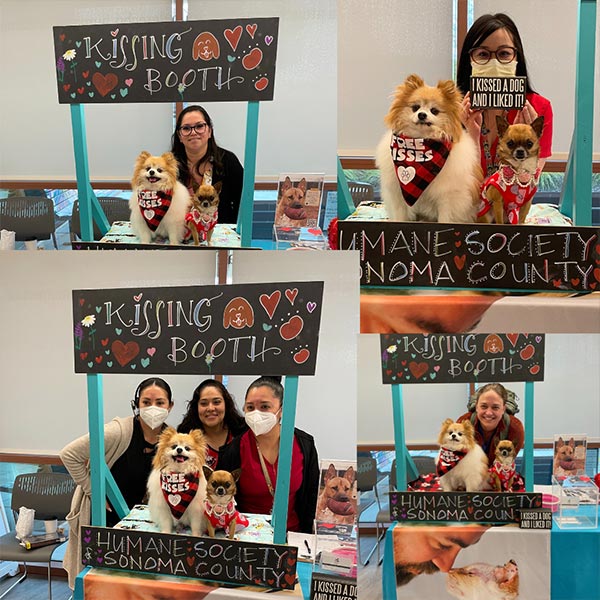 We brought some Valentine's Day kisses to Santa Rosa Community Health for their amazing work and their love for the animals! These wonderful people created a pet food drive to help support HSSC's Pet Food Pantry! They deserve all the puppy kisses they could ever want! Thank you Santa Rosa Community Health!!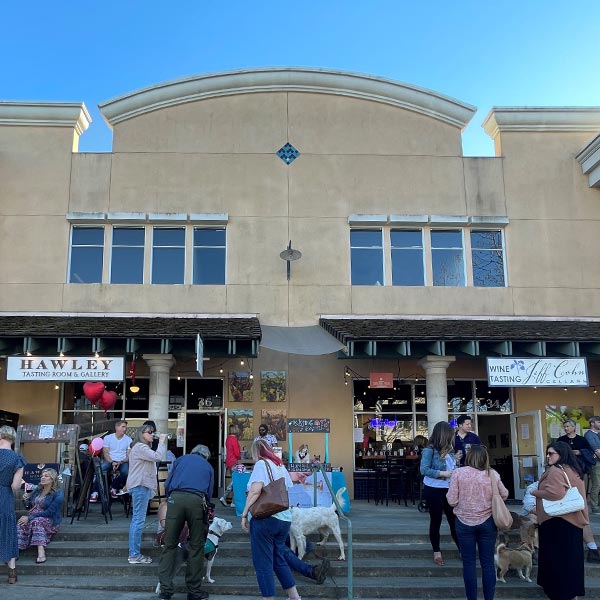 Earlier this month Hawley Winery and Jeff Cohn Cellars hosted a joint event that helped benefit HSSC! We posted up our kissing booth right between both of these amazing tasting rooms and let our kissing booth pups go to work! We received a portion of sales from both locations and had a heck of a lot of fun in the process! Thank you Hawley Winery and Jeff Cohn Cellars for your fabulous partnership!!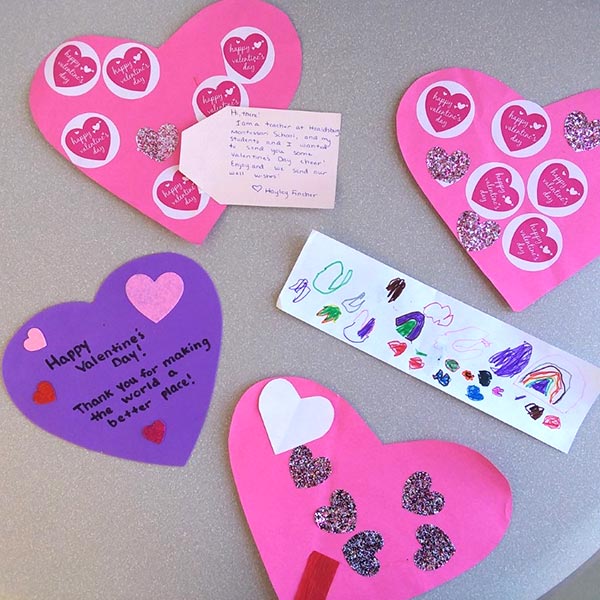 Elementary Students from the Healdsburg Montessori School sent some adorable Valentine's Day cheer to our Healdsburg Shelter!! Thank you to all the students and their teacher, Haley Fincher, for filling our hearts with joy this Valentine's Day!!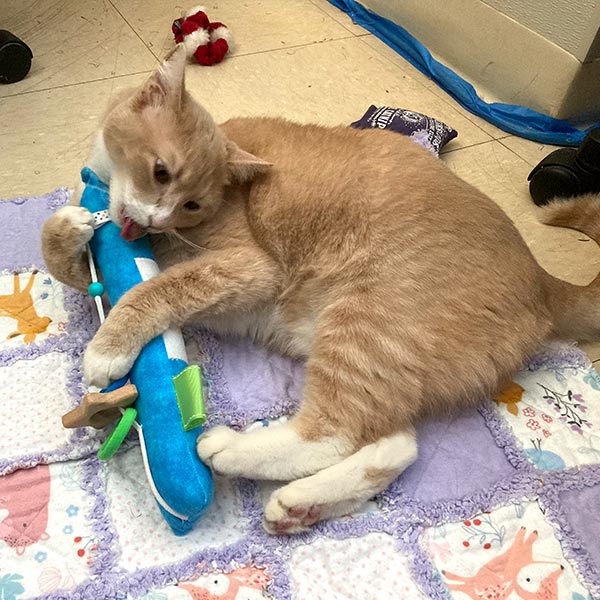 Julie Peterson recently dropped by HSSC with 2 boxes of handmade donations! She lovingly crafted blankets and bandanas for our shelter dogs as well as cat blankets and kicker toys for our cats!! Pictured is one of our shelter cats Butterscotch LOVING her new kicker toy! (*fun side note – Butterscotch has been adopted!)
Thank you for your fabulous donation Julie!!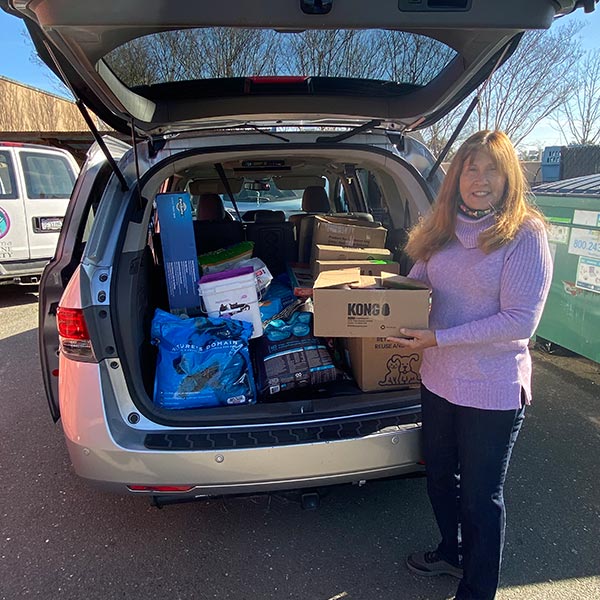 Thank you to Unleashed by Petco for their generous donation of food, toys and treats for our shelter pets and Pet Food Pantry!! We are so lucky to have community partners like them helping us ensure the pets in our community don't go hungry. Thank you Unleashed by Petco!!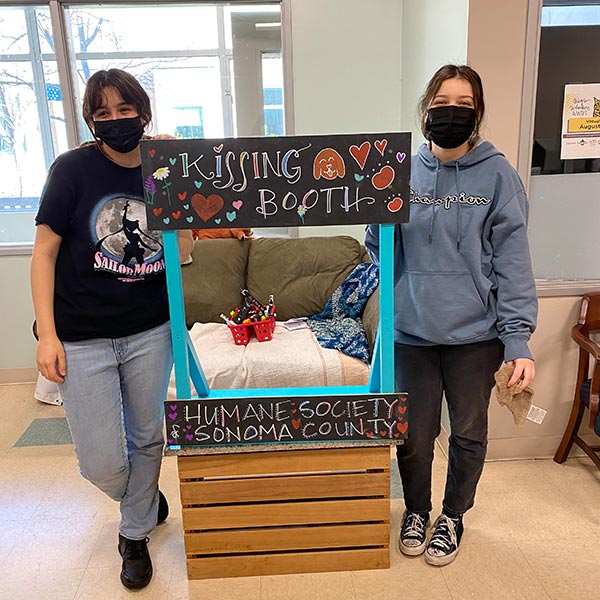 Tatiana and Bianca are juniors at Healdsburg High School who interned at both our Healdsburg and Santa Rosa shelters! They assisted in several departments – including Marketing, where they spruced up the infamous HSSC Kissing Booth!! Thank you Tatiana and Bianca, we loved having you!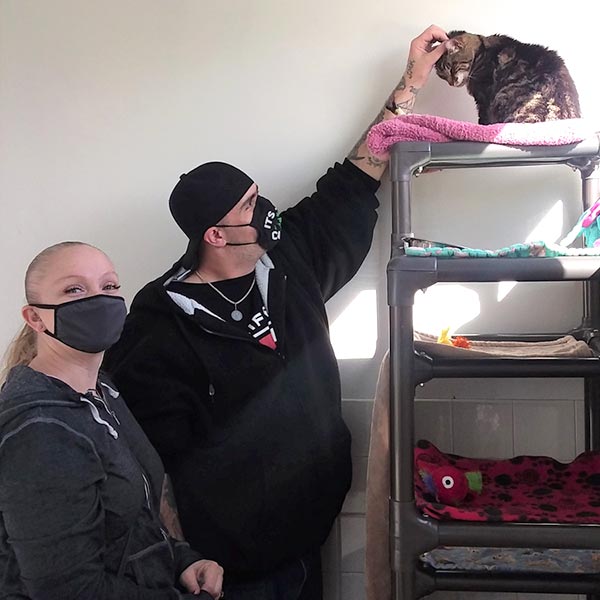 Michael and Stephanie stopped by the Healdsburg shelter to donate toys to our feline friends! They even brought a whole bag of goodies specifically for Tigger (one of our long term residents). Our shelter cats are very grateful for their new toys and treats! Thank you so much Michael and Stephanie!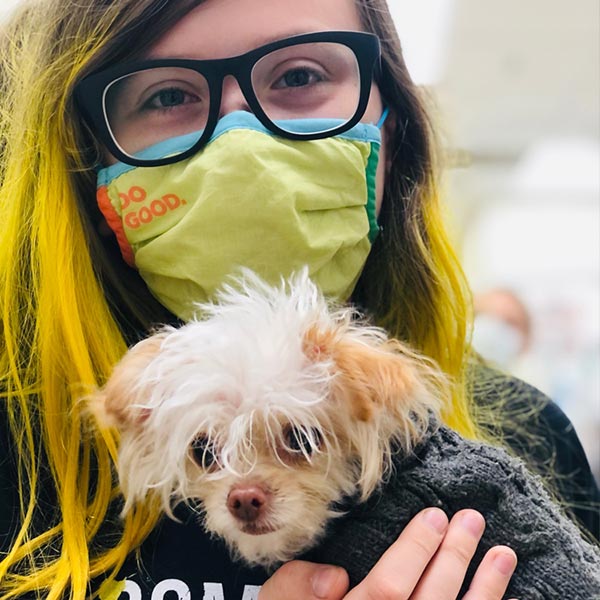 Waylon has been helping animals since he could walk! His mom has been working at HSSC for 10 years, and he has been following in her footsteps as a true animal lover every step of the way! Whether it's helping care for HSSC foster animals, volunteering his time to lend a hand around the shelter or donating his stuffed animals to our surgery cats, Waylon is a true #humanehero! Thank you so much Waylon!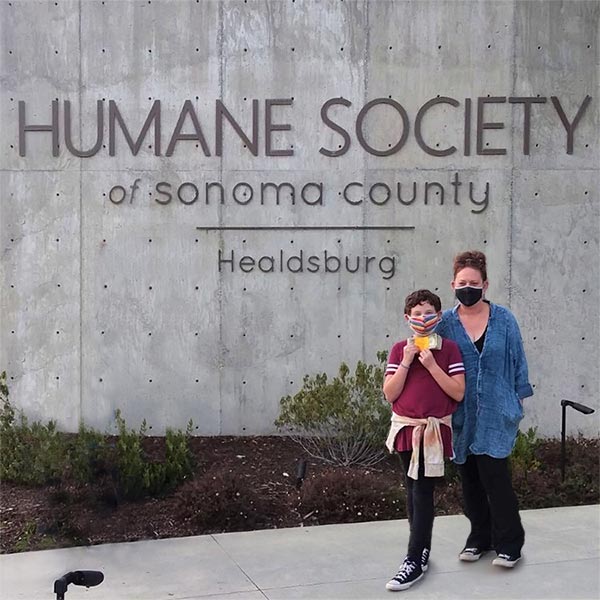 One of our amazing Healdsburg campers from Summer 2021 dropped off a very generous and thoughtful donation. Delilah is a lover of all animals and after attending the HSSC camp, she so thoughtfully started looking for ways to help out the animals at her local shelter. Her mom owns Mr. Moon's, a fun-filled local store located right on the town square. Delilah realized this would be the perfect spot to start a donation box for the animal shelter. She raised $165.00 for the animals so far and plans to keep the box available at the store for future donations. It is always inspiring to see the youth of our community find ways to help our furry friends. Thank you, Delilah!