Senior Management Team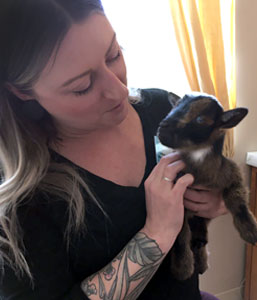 Lindsay McCall, Executive Director
Congratulations Lindsay!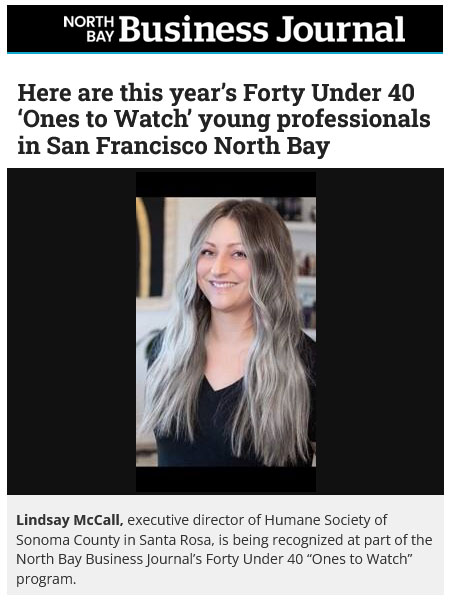 NORTH BAY BUSINESS JOURNAL April 15, 2022

Lindsay has been an integral part of HSSC for many years. She joined us in 2016 as our Director of Animal Care and was appointed as our Director of Operations. Her career in animal welfare began in Bay Area emergency veterinary practice and, prior to moving to Sonoma County to join HSSC, she worked for many years with a large private shelter in southern California. Her background in shelter management includes oversight and practice in neonatal kitten care, foster program management, and pursuit of animal abuse and neglect cases alongside veterinarians and animal control.
Since her early days with HSSC, Lindsay has focused on furthering our progressive initiatives aimed at moving rescued animals from the shelter into their new home as quickly as possible – including streamlining adoption processes and providing support for owned and stray animals through multiple channels. All of these efforts have enabled us to take in more animals who may be facing euthanasia at overcrowded shelters across the Bay Area, Central California and beyond.
Lindsay shares her home with two rescue dogs and a cat. An avid nature lover, when she's not at the shelter Lindsay can be found enjoying the Sonoma Coast or hiking on local trails.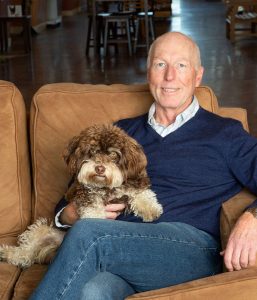 Rick Pearson, Director of Finance
Rick joined the Humane Society of Sonoma County in October, 2016 after sixteen years in accounting and finance with MarketLive, Inc., a tech firm in Petaluma. He is very excited to be part of the HSSC management team. Rick earned a bachelor's degree in Business Administration, and an MBA from Dominican University in San Rafael. His interests include music, food and wine, tennis, and the SF Giants. He and his girlfriend Julie live in Penngrove with their dog Riley, who is very popular with HSSC staff and volunteers.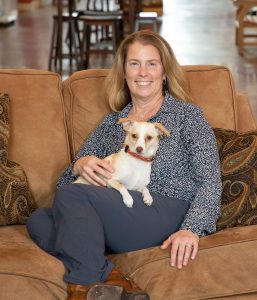 Lisa Labrecque, DVM, Director of Veterinary Services
Dr. Lisa Labrecque joined HSSC in December 2019. She came to us from the Maui Humane Society, where she served as the Director of Community Spay/Neuter Programs for four years. Prior to that she was the Medical Director for the Lana'i Cat Sanctuary. In 2014 she was awarded a scholarship to complete advanced level training in High-Quality, High-Volume spay/neuter surgery at the Humane Alliance in Asheville, North Carolina. She returned to Hawaii with a renewed commitment to reduce overpopulation of homeless animals, especially the abundant feral cat population, through targeted, sustained spay neuter efforts. Dr. Labrecque has been a long-time supporter of animal welfare organizations. While in Hawaii she served as the State Representative for Humane Society Veterinary Medical Association (HSVMA), and she currently serves on the Board of Directors for the New York-based organization Neighborhood Cats. She has volunteered her time with the San Francisco SPCA, WildCare (San Rafael), the Oakland Zoo, Fix our Ferals (Sacramento), Rural Area Veterinary Services, the Feral Cat Coalition (San Diego), SPCA Maui, and 9th Life Hawaii. She earned a BA degree at Tufts University and is a 2006 graduate of UC Davis School of Veterinary Medicine. She and her husband live in Sebastopol with three dogs and six cats.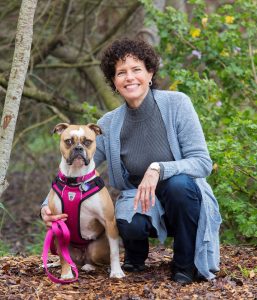 Priscilla Locke, Director of Development & Communications
Priscilla joined HSSC in October of 2018. Her background includes extensive experience in fundraising, board development, marketing, communications, public relations and performance improvement. Originally from the East Coast, Priscilla has been a proud Sonoma County resident since 1986. She currently lives in Bennett Valley with her HSSC alums: a boxer mix named Midge and two cats named Stanley and Francine. A lifelong animal lover and animal welfare advocate, she feels extremely fortunate to serve our community as part of this extraordinary locally founded, locally funded organization.
Board of Directors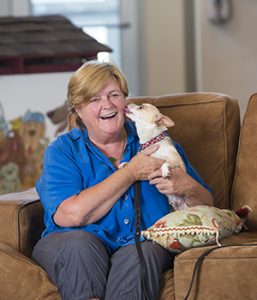 Kati Aho, Board President
Kati is the Director of Operations and Programs for the Earle Baum Center of the Blind. The EBC is a local community center and school for people with sight loss. Prior to the EBC, her focus was in the electronics industry. She was the COO at a small startup, and was with Hewlett Packard/Agilent Technologies for 24 years. Kati is a native Californian, born and raised in the Sebastopol area, and a graduate of USF with a BS in Informational Systems Management. Her passion focuses on organizational development and the creation of synergistic, self-managed work teams. Kati is an avid SCUBA diver, animal lover and loves to garden.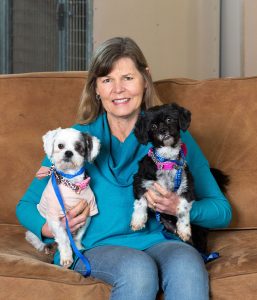 Kristen Trisko, Board Vice President
Kristen and her husband David own HeadgearPlus Promotional Marketing in Petaluma where she handles human resources, payroll and credit card reconciliation. She has a BS in Agricultural Economics from UC Davis, where she attended because of her love of animals. Animal Science was her first major but required visits to the slaughter house which resulted in a change of major as well as a dietary change. Kristen volunteered with Canine Companions for Independence in the East Bay for 33 years - she helped raised a dozen puppies, started up and led a local chapter of volunteers and was responsible for annual fundraisers and community outreach events. When Kristen moved to Sonoma County five years ago, she decided to look for other ways to give back to her community where her love for animals and volunteer experience would be useful. Although a relative newcomer to Sonoma County, Kristen has fallen in love with the beauty and culture that make this area unique. Kristen and Dave have three grown children and live in Sebastopol with their dog Lilac, a rescued feral cat Shadow and a horse named Coco.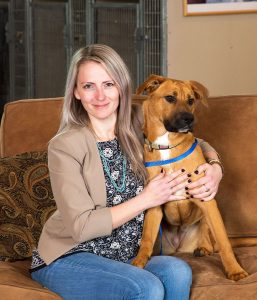 Vee Wright, Board Secretary
Vee is a local commercial banking specialist with Bank of America and sits on the corporate's volunteer board for Sonoma, Napa and Marin counties where she is able to help several nonprofits around the area. Prior she managed several banking centers around Sonoma county. Vee acquired her love for animals while growing up on a farm in rural New Hampshire, bringing home strays and injured wildlife, visiting animal shelters on the weekends. After graduating with an art degree, she moved into accounting and banking shortly before moving to California ten years ago. Vee resides in Santa Rosa on a small orchard overlooking the county with her husband, their four children, her grandparents, chickens and five dogs.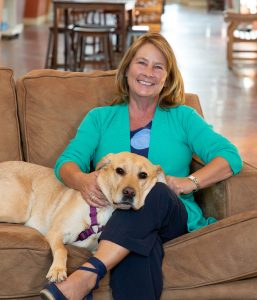 Kelly Stromgren, Board Treasurer
Kelly was born and raised in Grosse Pointe, Michigan, eventually migrating west to the "City by the Bay". She entered the world of Wall Street when she relocated to Santa Rosa in the late 80's and is a Financial Advisor with Stifel, Nicolaus & Company. She lives with her husband Brent and their miracle cat Cabo, who is a cancer survivor. Kelly's quest for a dog brought her to HSSC as a volunteer dog walker because Cabo was just not interested in sharing her home with a dog. Along with her passion for animals, she is an avid golfer and a self-proclaimed DIYer. In addition, she is a past member of the Active 20-30 Club of the Redwood Empire.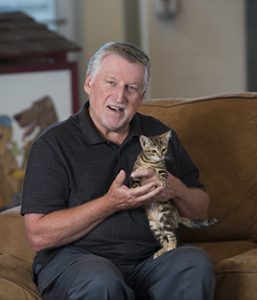 Jim Barnes, Board Member
Jim is a lifelong resident of Sonoma County, attending local schools and graduating with a degree in Mathematics from Sonoma State University in 1969. He and his wife Claudette reside in Santa Rosa with their adopted cat, Beatrice, where they raised their children Kimberly and James. Jim has been an independent insurance broker since 1977, specializing in life insurance and employer/employee benefit packages. Outside of work, when he's not on the golf course, Jim is an active volunteer. He's been on a number of local boards, including the Redwood Empire Food Bank where he served as Board President. Jim became interested in helping the Humane Society of Sonoma County after adopting their beloved cat Punkin in 2008. He plans to work with the board and the management team to insure that the organization continues to be successful and continues to find forever homes for all the animals that come through its doors.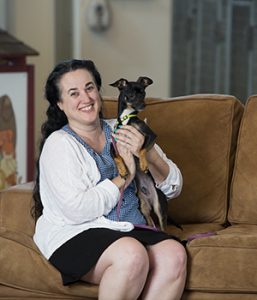 Darlene Brazil, Board Member
Darlene is a Sonoma County native. She had nineteen years of public and private accounting experience prior to joining the accounting firm at HACCPAs in San Rafael. She is a graduate of Sonoma State University and a member of both the American Institute of Certified Public Accountants and the California Society of Certified Public Accountants. Darlene is also a member of the Rotary Club of Sebastopol Sunrise group. She enjoys all the wonders that Sonoma County has to offer, including traveling, outdoor activities, live theatre, and of course, spending time with her cats & dogs. Darlene has been a board member since 2009.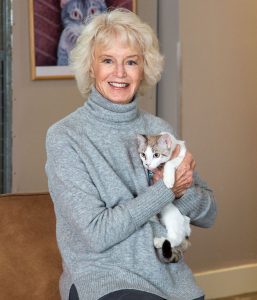 Sandy Chute, Board Member
Sandy has a background in interior design and taught home economics in Washington DC. She opened a clothing store in Maryland which she quickly grew to eight stores. After selling her business to a multinational corporation, she moved to California and began a new career of building, remodeling and furnishing homes for resale. Here, she also fulfilled her lifelong dream of owning a horse and was involved with the early days of the natural horse training movement and the concepts behind horse communication. Sandy has volunteered with a wide range of nonprofits for over 40 years, including 35 years as a site manager for the Sacramento Traditional Jazz Festival and as co-chair for the Sonoma County Medical Alliance Garden Tour. She has two horses, a tuxedo cat, and a Havanese named Harley who enjoys playdates with dog friends and training in therapy classes with Canine Companions for Independence.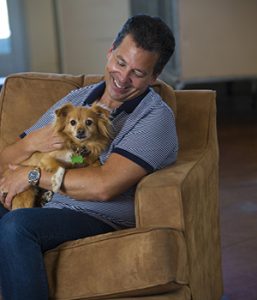 Johnny Drake, Board Member
Johnny Drake was born in SF, the youngest of 14 children. Johnny's big family were loving and firm believers in the merits of hard work. These values were instilled in Johnny early in life and have carried him through his various careers, pursuits and passions. When Johnny was 18, he moved out of the family home to go to college at Sacramento State to study Poly-Sci. While not studying Political Science, Johnny started a carpet cleaning business. Four years later he and his brother began a baking company that eventually turned into Johnny's Java. Johnny moved to Sonoma County in 1989 and developed Johnny's Java into a storied Sonoma County coffee shop with 9 locations and over 80 employees. After twenty successful years, Johnny was ready for a new challenge, so he pursued his long time interest in real estate. While Johnny is a heart centered business man, talented marketer and an experienced entrepreneur, his real passion is helping people create community. Johnny's history of service and giving back to the community includes contributions of time, money and support to Canine Companions, the Sonoma Humane Society, the Redwood Empire Food Bank, Sonoma County High School Athletics and Little League. Whether cleaning carpets, running coffee shops, selling homes at Artisan Sotheby's International Realty or doing community service, Johnny takes a collaborative, hands-on and focused approach to his endeavors. He is an active member of NorBAR, California Association of Realtors, National Association of Realtors, Sonoma County Alliance and the former Vice President of The Volunteer Center Board of Directors. He is a lover of animals, especially dogs. He has two mini-schnauzers, Roxy and Milly.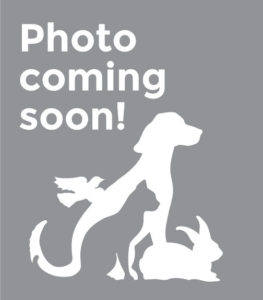 Sophia Grossi, Board Member
Born and raised in Northern California, Sophia grew up on an Arabian horse ranch and can't remember a time when she didn't have at least one dog. The family farm also included pigs, chickens, cows, goats and cats, which all contributed to Sophia's love of animals and drove her to obtain a B.S. degree in Animal Science from UC Davis. After a long career as a veterinary technician in general and specialty practices, Sophia has recently left the field to pursue a career as a writer. When she isn't at her computer writing Sophia can be found on her five acre farm in Santa Rosa with at least one of her five dogs by her side.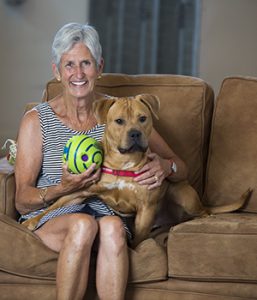 Chris Kittredge, Board Member
Chris has been a professional photographer for the past 40 years specializing in unique and meaningful portraits of animals and their families. She has a BA from The University of Michigan. For the last 26 years she has been deeply involved, and continues to be involved, with Canine Companions For Independence, but several years ago she decided to devote additional time and her expertise to helping animals whose lives were less fortunate. Chris and her husband, Bob, live in Santa Rosa with their three Labrador retrievers, Adah, Taya, and Dory, and two fun loving rescue cats, Sully and Sawyer. She has been an HSSC Board Member since 2014.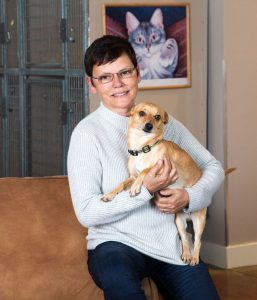 Grace Lucero, Board Member
Bio coming soon!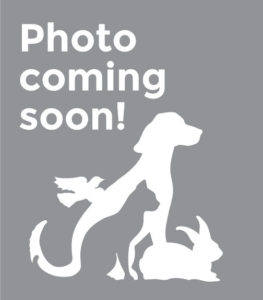 Steve Maass, Board Member
Steve Maass is the Founder and President of Oliver's Markets, which locally owns and operates four supermarkets in Sonoma County. Steve's vision when he opened the first Oliver's Market location in Cotati in 1988 was to create a store where customers truly enjoyed shopping. Oliver's proprietary combination of offerings includes food and wellness products produced in Sonoma County, along with a wide assortment of natural and conventional groceries. Oliver's purchases goods and services from over 600 Sonoma County businesses and sells over $45M per year in Sonoma County products. Steve began his retailing career in 1972 as the Founder of Maass Produce that operated roadside produce stands around the San Francisco Bay Area. Steve was also the Produce Manager at the Santa Rosa Food 4 Less before opening the first Oliver's Market in Cotati in 1988. Steve has lived in Sonoma County for over 40 years. He is a former board member of Redwood Empire Food Bank, and currently serves on the boards of Humane Society of Sonoma County and Green Music Center. A lifelong animal lover, Steve has two horses (one rescue), two dogs (both rescues and one born deaf), one friendly feral rescue cat, five chickens and one rescue rooster.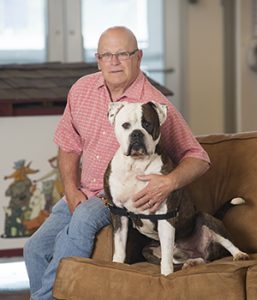 Marty Olhiser, Board Member
After 48 years in the Redwood industry, Marty is semi-retired as Senior Vice President of Mendocino Forest Products. He and his wife Cheri have lived in Sonoma County for over 41 years. They enjoy country living with their Boxer Cooper, cat Mittens, and several farm animals. Marty is a Vietnam Veteran who served as a Dog Handler on a Combat Tracker Team assigned to the 4th Infantry Division. Marty and Cheri have two married sons and 6 grandchildren. Marty served on the Board of Directors of the California Redwood Association for 7 years, two as Board Chair. He served for 9 years on the Board of Directors of TrueGuard, Inc., a sister company of Mendocino Forest Products, and also served a 3-year term on the Board of Directors of the Treated Wood Council, a Washington, D.C. based group representing the Pressure Treated Wood Industry. Marty is currently working as Senior Advisor for Mendocino Forest Products, and Humboldt Redwood Company. He also represents large timberland owners for his 13th year on the Timber Advisory Committee to the California State Board of Equalization.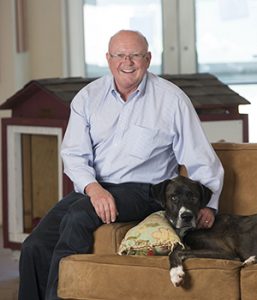 Robert Quail, Board Member
Bob is a shareholder with the law firm of Clement, Fitzpatrick & Kenworthy in Santa Rosa, with a practice focused on business and real estate transactions. Bob previously served as Vice President/General Counsel for a large winery based in Sonoma County and has lived here since 1994, where he and his wife, Julie, raised two daughters around too many cats, dogs and horses to count. Bob also serves as an advisor to the board of KRCB Public Media, the PBS and NPR affiliate in the North Bay, and is a former member of the Oak Grove Union School District Board of Trustees and the Boards of Children & Family Circle of Sonoma County and the Lattice Education Foundation. Bob has been an HSSC Board Member since 2009.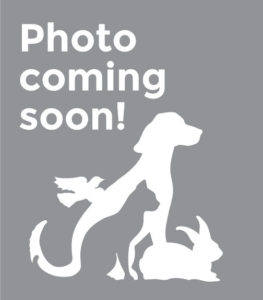 Dorothy Rodella, Board Member
Dorothy is vice president and regional manager of Exchange Bank, where she oversees nine branch managers from Cloverdale to Sebastopol. Dorothy is an active volunteer in the community. She chairs the Latino Outreach Committee for Exchange Bank and was honored with the North Bay Business Journal's 2019 Latino Business Leadership Award. Dorothy has been a Rotarian for 25 years and is a past treasurer of the Healdsburg Rotary Club. Dorothy is currently a member of the Sebastopol Rotary Club and has twice been named "Rotarian of the Year." She has served on numerous non-profit boards including Food for Thought. She overcomes professional obstacles, succeeds and thrives through resilience, a caring attitude and by surrounding herself with individuals who recognize her value, mentoring her along the way. Dorothy and her husband Ron have four adult children and eight grandchildren. She makes her home in Healdsburg and enjoys photography, gardening, cats and, of course, her grandchildren. Photo coming soon!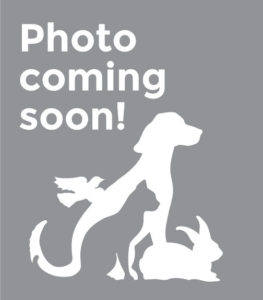 Danielle Sandoval, Board Member
Photo and bio coming soon!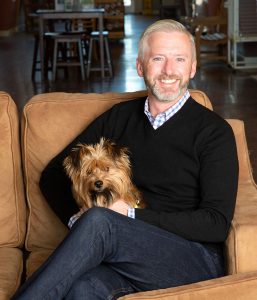 Tim Wingard, Board Member
Tim works as a Digital Sales Manager for Royal Canin pet food. He has worked in the pet food industry for over 8 years. Through his passion for the well-being of animals, he focuses on pet care and food nutrition education with pet owners and organizations. He has a BS from Arkansas Tech University. Tim lives in Healdsburg with his partner Bob and their two rescue dogs Desti and Mr. Sparky. He has been a HSSC Board Member since 2019.
Department Directory
Executive Director 707.577.1912
Lindsay McCall, Executive Director
lmccall@humanesocietysoco.org
Development, 707.577.1911
Priscilla Locke, Director of Development and Communications
plocke@humanesocietysoco.org
Finance, 707.577.1900
Rick Pearson, Director of Finance
rpearson@humanesocietysoco.org
Facility Operations, 707.396.3052
David Kerwin, Facility Operations Manager
dkerwin@humanesocietysoco.org
Shelter Medicine, 707.577.1907
Adoptions, 707.542.0882 x267
adoptions@humanesocietysoco.org
Community Engagement Manager, 707.542.0882 x262
Nina Caputo, Community Engagement Manager
ncaputo@humanesocietysoco.org
Dog & Puppy Training, 707.542.0882 x247
Lynnette Smith, Dog Training Manager
dogtraining@humanesocietysoco.org
Foster Care, 707.577.1919
Nicole Gonzales, Foster Program Manager
ngonzales@humanesocietysoco.org
Communications, 707.542.0882 x263
Kelly Olsen, Marketing & Communications Coordinator
kolsen@humanesocietysoco.org
Volunteer Program, 707.542.0882 x201
Katie McHugh, Volunteer Coordinator
kmchugh@humanesocietysoco.org
Healdsburg Shelter, 707.395.8373
Karrie Stewart, RVT, Healdsburg Shelter Manager
kstewart@humanesocietysoco.org
Forget Me Not Farm Children's Services, 707.577.1913
Carol Rathmann, Farm Director
crathmann@humanesocietysoco.org
Humane Education, 707.542.0882 x 276
Kathy Pecsar, Humane Educator
kpecsar@humanesocietysoco.org